THE CLEVELAND SLACK CRUSADE DEVIVAL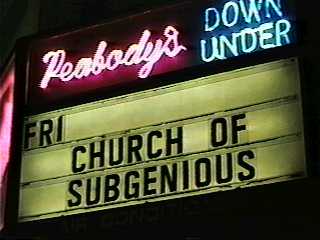 >>2/9/96
>> Peabodies, Cleveland

>> Joe!!!!!!
>> All else is not worthy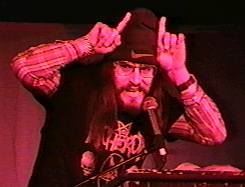 Subject: Joe Rules



Actually, it was a pretty good show. When we brought professional defrocked Satanist kook Joe Auffricht out on stage to sing his little ditties about getting horny on a chick, the audience wasn't sure how to respond. Most thought he was hilarious because they thought he was KIDDING. (He's not.) Jesus had discovered Joe, we had been listening to his tape "Mockery and Perversion" (which we SELL for $6.50, folks) for hours at a stretch in the truck, weeping with laughter, and being able to not only finally MEET Joe but to bring him to his first live audience was one of the high points of my entire career as a crackpotologist.


INDIAN ROPE BURN played a fantastic set. I would highly recommend their CDs if you can find them.


Only in Cleveland do SubGenius audiences get LONESOME COWBOY DAVE, CHAS SMITH and EINSTEIN'S SECRET ORCHESTRA -- not only on the radio, but onstage as well, providing improv back-up preaching music and their own brand of brandlessness.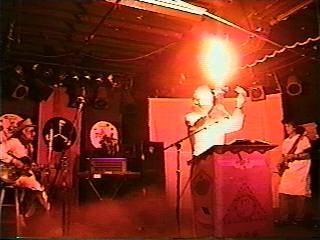 Some more lovely views of the Circus Apocolypse Side Show, and more beefcake shots of Dr. Legume for you "daddy bear" lovers.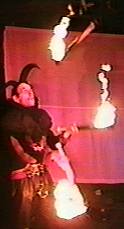 Screwdriver Nose
Lick the Screwdriver
David in Straits
Torchmouth
Andrew preaches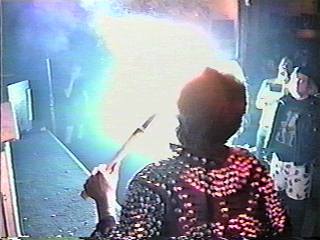 *********************