NOTE to the first-time user of SubSITE: Because we're SO POWERFUL, this site occasionally gets TOO BUSY. If our pages don't load reasonably fast for you, BOOKMARK us and COME BACK TOMORROW. We don't want you to blow off Eternal Salvation just because you happened to hit this website on a bad day.
The Church of the SubGenius
BRAIN TOOLKIT AND SURREALITY REBOOT

"It's Better Than Life!"
STOP THE PRESSES!!
HEAVEN'S GATE CULT SUICIDE -- THE HIGHER SOURCE TRUTH ABOUT THE HALE-BOPP COMET / SUBGENIUS CONNECTION

---
GO AHEAD -- FEEL
THE STARK FIST OF REMOVAL !!

FREE YOURSELF from that which has enslaved you...


---

BUT... WHAT IS THIS CHURCH OF THE SUBGENIUS?
*AFRAID?*
Lurkers, Peeping Toms, impetuous SubGenii craving fellowship, and those with a burning urge to contribute should investigate the one true SubGenius newsgroups, alt.slack and alt.binaries.slack -- Bonfires of the Gods. Or, to complain or offer suggestions, email THE SECOND COMING of JESUS CHRIST at The SubGenius Foundation, Inc., Dallas headquarters.
This site looks best with SLACK.

BOBSGATE art by FERNANDINANDE; almost ALL other art on this first page is by Irreverend Friday Jones!
Sound-Earred-"Bob" played by Rev. Noah Stewart. Many amazing backgrounds which now litter our pages are mostly warped by those mysterious maniacs at ATOM FUNWAY PLASTICO from older SubGenius art. The original Sacred Hieroglyph Border is by Stang, Mavrides and Hellswami Satellite Weavers. Most of the layout of this site, such as it is, is by Rev. Ivan Stang, with a lot of help lately from Rev. Eyre Rend, Rev. Noah Stewart, Rev. Morvus Thenu, Rev. Zachary Carleton, Rev. Jesus Christ Devilacqua and IrRev. Friday Jones.
---
WE HAVE WON EVERY EXISTING 'BEST OF,' 'COOLEST' WEBSITE AWARD THAT EXISTS. But WHO CARES WHAT A BUNCH OF UNSAVED HUMAN PINKS THINK, ANYWAY?? Instead, we here PROUDLY display the ONLY award that COUNTS:

Dobbs Approved Award design by Nenslo. ALL RIGHTS RESERVED.

---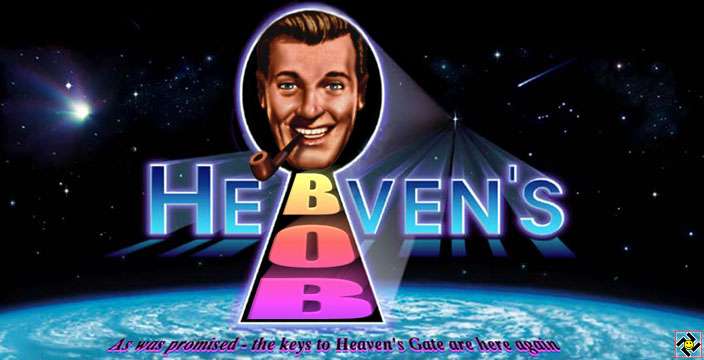 COPYRIGHT © 1996, 1997 by The SubGenius Foundation, Inc. All rights reserved. The Graven Image of 'Bob' Dobbs' Face is a registered trademark of The SubGenius Foundation, Inc. THIS IS INDEX #13