THE SUBGENIUS/MTV COMMERCIAL -- so named because MTV paid for it (the grand sum of $15,000) -- maybe the Conspiracy is good for something, after all. They used to do these things called "art breaks" or "In Your Eye" whereby they had weird artists do some kind of video a minute or so long, working with MTV production crews. Producing and directing this video was lots of fun; the hard part was convincing the MTV brass that I, Stang, a very experienced but even more unknown filmmaker, should supervise it. For once I won. (It was the detail in the storyboard about the special effects that did it.) The MTV guy, Josh Greenburg, was AMAZINGLY ENOUGH a joy to work with. It ONLY FIGURES that they transfered him to the Japan MTV office.
Remember, if you can't handle the 5-meg video download, you can cop the low-res .wav soundtrack by Stang and Mothersbaugh.
---
What the HELL do you think you're DOING?

Draggin' your butt through the day...

...selling body and soul to a bunch of bland NORMALS?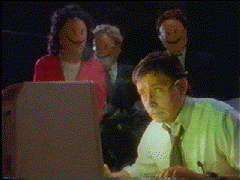 Acting STUPID, so they'll THINK you're one of THEM?

Tired of getting all of the guilt...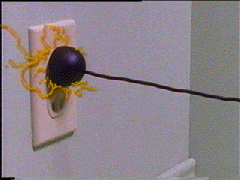 ...but none of the sex?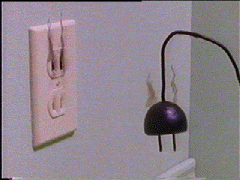 There IS a simple answer, dear friend...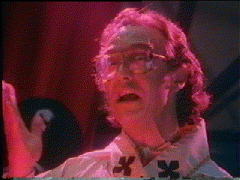 ...a glowing beacon of Slack amidst the turmoil and darkness!

It's... J.R. "BOB" DOBBS...

...the Living Slack Master...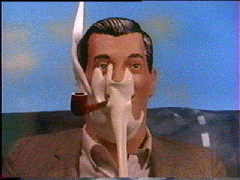 ...and his Church of the SubGenius.

"Bob" brings a NEW DESTINY for the abnormal!

For "Bob" comes to JUSTIFY your sins...

...to UNMASK the Conspiracy...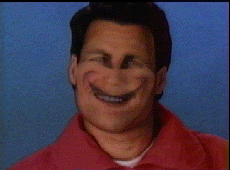 ...and to get us back the SLACK...

...they stole away!
---