Mine Cave-In 12
Updated 3-21-0 BX
During the first half of what the Humen call "1998," SubGenius Vegetables produced a bountiful harvest on alt.binaries.slack, painfully downloaded using primitive farming equipment by selfless monks, presented here in one EZ-to-copy spot for YOUR SLACK.
Behind THIS LINK are over 1600 art files -- all the best stuff emailed to our office or posted to alt.binaries.slack between November, 1997 and March 21, 1998.

YOU'LL LOVE OUR NEW "NO FRILLS" DISPLAY FORMAT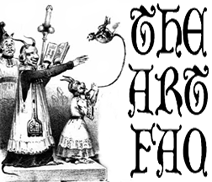 Thanks to S.P.U.T.U.M. and alt.binaries.slack (see Art Faq)!(ARTISTS -- if I missed something that you think should be here, email it to me! Just don't send more than about a meg's worth a day.)

FORGET the stupid LINKED TITLES! When you click on an artist's name below, you'll be peering DIRECTLY INTO THE RAW ART DIRECTORY. Click on any file title and the gorgeous full-color picture or movie will FLY onto your screen, and possibly even crawl straight up to your eyeballs to lay eggs in your tear ducts. (Hit your browser's BACK button to return to the index... but if we have to explain THAT to you, you probably have no business looking at this website at all!)
All the artwork displayed on this page is by IrRev. Friday Jones
Rather than list the artists alphabetically, I am ranking them according to prolificness.
FERNANDINANDE LE MUR is by far the most prolific of the a.b.s. art maniacs. In fact, he's SO damned prolific, just his LATEST work takes up NINE DIRECTORIES!
FERNANDINANDE 9
FERNANDINANDE 10
FERNANDINANDE 11
FERNANDINANDE 12
FERNANDINANDE 13
FERNANDINANDE 14
FERNANDINANDE 15
FERNANDINANDE 16
Olde Fernandinande, reposted
New experiments with the amazing BOBCO SYMBOL FONTS!
DON'T MISS (from Gallery 11) THE ATOM FUNWAY SUBGENIUS TRADING CARD SET
150 virtual trading cards from this LIVING ART MONSTER, this veritable MAN MOUNTAIN of talent! Small files, quick downloads, but TOTALLY PURE. Collect 'em ALL! And THEN, go fetch THE FUNPLASTIC SubG TRADING CARD SET
As if his first set wasn't enough, the Mighty Funway OUTDID HIMSELF with a YET GREATER set of STAGGERINGLY RICH IMAGERY!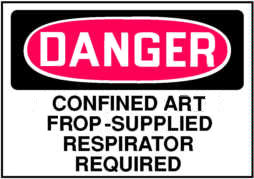 POINDEXTER
REV. IVAN STANG -- Final Stangian Cardset Pieces, Misc. Other New Crap plus NonDobbsStangPorn
Scope out these NEW GUYS! (Or whatever they are!)
Not to mention ALL THIS OTHER NEW STUFF BY EVERYBODY ELSE!:


barcode4head
caponigro
chrislee
cuthulu
deadpanDan
debaser
doklumpen
doug-w
fallingstar
JD
kuykendall
loki
madhatter
not-notaw
patmccraughtch
paulsoth
popeangus
ratsnake
revmondo
ross-o-the-fnords

sputum
sterno
steveslack
turyn
zach-carlton
SPECIAL SECTIONS:
BULLDADA -- a special collection of sacred clip art, knick knacks, 'found' 'art' and worse.

Recent DEVIVAL shots:
SAMOAN Devival '98 -- Photos by Dr. Legume

SEATTLE '98 Devival -- excellent photos by Rev. Sorvan

PORTLAND '98 Devival -- Onan Canobite's pics (cropped and cramped)

AUSTIN -- The Last New Year Devival -- glimpses from the latest Fringeware/SubGenius Gala

X-DAY DRILL '97 -- Popess Lilith's digipics

NEW GIFMOVIES!
These are mostly small, gimmicky, and extremely clever. By various arteests. (Other copies are in each artist's individual directory.

NEW SUBGENIUS MOVIES
Larger files -- Quicktime videos, MPEGs, AVIs and the like. Mostly short animations.

LOST AND FOUND
These are some gorgeous pieces of art. Unfortunately, they aren't signed and I dunno who did 'em. If you know, tell me.

Got some new SubGenius Portraits in.

HANDY DOBBSHEADS! -- ready to your own SubArt. Includes the bedotted Classic, the Huey Photorealistic Dobbshead, the two Atom Funway Greatest Dobbsheads ever (HARD and SOFT), the Mavrides Color Dobbshead, more.

BobAssasination.jpg -- The classic shot of "Bob" Dobbs being shot by Puzzling Evidence at the Victoria Theater, San Francisco, 1984
Here's the stuff that was TOO HOT for SUNSite!
THE PSYCHEDELIC PORNO STASH (YOU MUST BE 18 or older)
And now... presenting... for the first time on the World Wide Web...
SELF PORTRAIT BY J.R. "BOB" DOBBS!!
HANDY CLIP ART FROM ANCIENT DICTIONARIES! -- Seriously! Captured by Le Mur