As always, our annual main SubGenius event is held in the middle of nowhere, is hard to get to without a car or ride, and requires camping or else staying at a local motel. (Well, to be honest there's a very nice college town, Athens, with all the amenities, about 15 minutes away.)
Hey, if SubGeniuses were Normals, X-Day Drills and such would be held in Holiday Inn conference rooms. Like the gamers do. Like the sci-fi fans and the comics fans do. Like the Scientologists, Mary Kay sales people and the Grace Glory Baptists do. Like the WIMP BOBBIES would most yearn for.
But we are SubGeniuses, and X-Day is not a convention. IT IS AN ADVENTURE.
It might be brutal at times. CORRECTION: it WILL be brutal at times.
But those times are exactly what make for the CONTRAST. They make the heights ever so much HIGHER. And, sometimes, two SubGeniuses get stuck under a borrowed tarp in a rainstorm, and fall in love, and get married, and have kids, and get a divorce. BUT THEY STILL COME BACK TO X-DAY.
Sure. You might meet your True Yeti Mate or have your peak experience at a comics con in a motel. But it will not be an ADVENTURE. It will not be THE ETERNAL STRUGGLE OF MAN AGAINST NATURE, AGAINST THE VERY ELEMENTS, AGAINST, YES, GOD ITSELF!! JEHOVAH ONE! ARE WE TRULY BUT SPACE PUPPETS?!? NAY, "BOB" SAYS, NAY!!!
"The brutal times form a protective barrier around all the SLACK at X-Day. You have to go through the brutality-field to get to the pure, rich, ambient slack that suffuses the event, but when you leave the Slack comes with you." -- Dok Holocaust
DOWNLOADABLE OFFICIAL 16X-DAY BROCHURE/SCHEDULE (PDF file for printing on 11x17" paper and folding)
Fine SubGenius Videos by Dr. Legume:
SubGenius Recruitment Video #666 - X-Day
The Deal - A SubGenius Storybook
When You See Those Flying Saucers
A Trip to SubGenius Heaven (Revised Director's Cut)
SubGenius Outreach Video #13
1936 MTV SubGenius Commercial
An important message for the Church of the SubGenius from Osama bin Laden
NEW: The Uninvited SubGenius With the Small Hairy Penis

---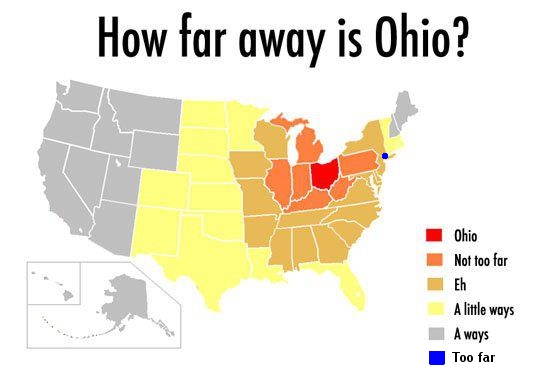 WHERE??!? WISTERIA Event Campground and Nature Retreat, Pomeroy, Ohio, USA!
(20 min. from Athens, Ohio and Ravenswood, West Virginia)
Photo Gallery of Wisteria during Starwood, July 2010, with a detailed description of facilties, by Rev. Stang
Photo Gallery from 2011 with even more detailed text descriptions, of Wisteria, Athens, Pomeroy and environs from late May exploratory trip -- a handy "FAQ."