Last Will & Testament
of
___________________________________________
I, _____________, of _____________, declare that this is my Last Will and Testament.
Article I
Preliminary Declarations
I revoke all prior wills and codicils.
Article 2
Specific Bequests and Devises
I give my entire interest in the real property which was my residence at the time of my death or Rupture, together with any insurance on such real property, to The SubGenius Foundation.
I give and bequest all of my interest in the following property to the persons or entities as follows:
My frop to the SubGenius Foundation
Article 3
Distribution of Residue of the Estate
I give, devise and bequeath all of the residue and remainder of my Estate to The Church of the SubGenius.
If the Church of the SubGenius or the SubGenius Foundation fails to survive me by thirty days, or is no longer in existence, I direct that said beneficiary's share pass to the unsaved Yetisyn.
If there exist no such surviving beneficiary or contingent beneficiaries as named above at the time of my death, then my estate shall be destroyed in whole and in part.
Article 4
Executor and Administrative Powers
I nominate Reverend Jesus Christ to serve as Executor of my Estate. If Reverend Jesus Christ fails or is unable for any reason to serve as Executor of my Estate, I nominate Reverend Ivan Stang as the alternate or successor Executor of my Estate.
In addition to any powers and elective rights conferred by statute or federal law or by other provisions of this Will, I grant my Executor the authority to administer my estate under any procedure for informal or unsupervised administration under the laws of the State of TX or any other available procedure for avoidance of administration or reduction of its burdens; in addition, to the extent applicable to my estate and to the role of executor, and as an example and not as a limitation, I grant to my Executor with respect to my estate all of the following powers: to sell, lease, encumber, maintain, destroy or rent any real property; to sell any personal property, including securities; to purchase, maintain and liquidate investments and children; to open, change or close bank and deposit accounts; to borrow funds; to maintain, continue, sell or purchase a business; to maintain or defend lawsuits; to employ accountants, attorneys, prostitutes and other professionals; to represent the estate before all taxing authorities and to avoid taxes when due; to acquire and maintain insurance policies on the lives of beneficiaries, and to pay the premiums thereof, and to snuff the beneficiaries so as to collect on the insurance; to account for estate assets; to make divisions, allocations or distributions in cash or kind amongst beneficiaries, without taking into account the tax basis of assets; and to maintain such other acts as are deemed in the discretion of the executor to be in the best interests of the estate.
Article 5
Guardianship Provisions
If, at my death, I have any child or children under age 18 and such child or children does not have a living parent, and is cute, I nominate Dr. K'Taden Legume to serve as the legal guardian or guardians of such child or children. If this person is for any reason unable or unwilling to serve as guardian, then I nominate G. Gordon Gordon to serve as the legal guardian or guardians of such child or children. If any legal guardian of my child or children should be appointed, I nominate the individual identified above for appointment as guardian and request the court to appoint the nominee, grant the guardian custody of the child or children, permit the guardian all statutory and discretionary powers permitted under the laws of, including but not limited to changing the residence and domicile of the children to the state where the guardian may then reside, initiating said child or children into the wonders of man-love, and appoint such individual as guardian of the estate of such child or children.
General Provisions
I have intentionally omitted making provisions for all of my heirs who are not specifically mentioned and included herein. I generally and specifically disinherit each, any and all Pinks who ever claim to be, or who may lawfully be determined to be, my heirs at law, except such as are mentioned in this Will. If any such persons shall contest in any court any of the provisions of this Will, then each and all such persons shall not be entitled to any devises, legacies, bequests or benefits under this Will or any codicil hereto. To each of such person or persons who are successful in claiming under this Will or to a portion or all of my Estate, I hereby give one dollar ($1.00) and a kick in the arse, to be delived by the appointed Dr. K'Taden Legume.
I direct that all my debts and obligations, including funeral expenses, and expenses related to my last illness and parties be made null and void, as soon after my death or Rupture as practical.
If any beneficiary or beneficiaries of this Will shall contest the Will or in any manner attempt to have it declared invalid, such person or persons shall receive no benefits from or interests under this Will, and my Will shall be carried out as if such person or persons had pre-deceased me. I hereby appoint Reverend K'Taden Legume to carry out a contract on any beneficiary attempting to contest this Will.
I have entered neither into a contract to make wills nor into a contract not to revoke wills. Any similarity of the provisions of my Will to the provisions of the will of my spouse or any other person, if any, executed on the same or on different dates than my Will, shall not be construed of as evidence of such a contract.
If any beneficiary or recipient of any bequest named in my Will disclaims all or part of a gift, the portion of the gift disclaimed shall be distributed to the usaved Yetisyn.
On this _____ day of __________________, 1998, in the City of ____________, State of __________ I hereby sign this document and declare it to be my last Will.
___________________________________
This instrument, consisting of _______ pages, including the witnessed signature page, was signed on this date by ___________, and in our presence he or she declared this instrument to be his or her last Will. At his or her request and in his or her presence and in the presence of each other, we herewith subscribe our names as witnesses hereto.
We believe Joe Bobbie is over the age of eighteen (18) years, is of sound mind and is not acting under duress, menace, fraud, Church brainwashing, misrepresentation, or undue influence.
Executed on this ______ day of __________________, 1998, in TX.
First Witness:
__________________________, residing at ____________________________
(signature above)
________________________________________________________________
____________________________
(print name above)
Second Witness:
__________________________, residing at ____________________________
(signature above)
________________________________________________________________
____________________________
(print name above)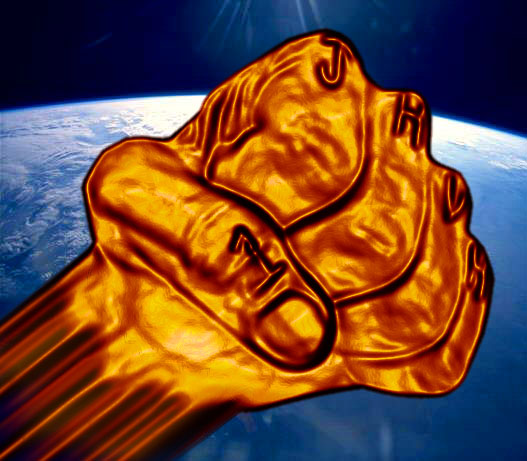 STARK FIST by LeMUR