XX-DAY-DETAILS
Last Minute STANG REPORT, BOBSONG POLL
No! Legume at XX Day
OrKillMeRadio90.5FMSherman
Squeeter at XX-Day?
Subject: Funding for Legume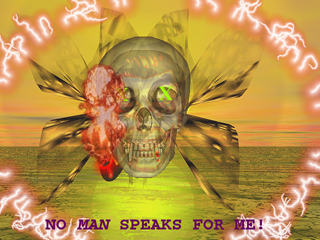 GREAT FELLOW END OF THE WORLD PROPHETS!
41 PROPHECIES ON THE END OF THE MILLENNIUM<P>
Joe Firmage: A Letter to the People of Earth
WORLD WAR THREE ALERT

The Church Needs YOU!!
THE END IS NIGH-ish

XX-DAY SONGS
Xistmas Carol
New XX-Day Song lyrics


art by GGGordon
NOTHING AT ALL TO DO WITH XX-DAY:
20 Most Sinister Subgenius Cinema
Get Discernibly Turgid For "Bob"!
It's Official: STAR WARS does NOT suck!

BACK to SubSITE Main Page -- Back to XX-Day Is Coming section -- Back to UPDATES -- Back to Upcoming Devivals -- Back to X-DAY 98