Kerry Thornley R.I.P.
------------------------------------------------------------------------
© 1998 S. London
------------------------------------------------------------------------
It is my sorrowful duty to report the loss of the Discordian Nonprophet sometimes known as Omar Khayyam Ravenhurst, Jesse Sump, the Grand Caliph of California and Ho Chi Zen, the author of Zenarchy and The Idle Warriors, co-author of the Principia Discordia, my dear close personal friend, Kerry Thornley.
Kerry went into cardiac arrest after an extended illness at Crawford Long Hospital in Atlanta, Georgia at about 12:30 a.m. Saturday, November 28, 1998. Team efforts to rescusitate him continued until approximately 1:15 a.m. when he was pronounced dead at age 60.
Born April 17, 1938, Kerry Thornley is survived by his only son, Kreg Thornley, a young computer professional who wants the world to know little of him except that he is not "Kerry Junior," and is not involved in Kerry's politics or philosophies. His son loved him "as a dad."
A service was held on Sunday morning, November 29, 1998 at a crematorium in Cobb County. Kerry's quiet remains were laid out on a hospital gurney. His body was draped with a green cotton cover, except for his face, which was unmarred and unretouched. He was cold and still. Among the five seated in the front row with his son were Kerry's former wife, Cara Thornley, who cared for him throughout his last year.
Twenty-three participated in the Buddhist ceremony, which included meditations allowing the fetters which had bound Kerry to his suffering to be breathed in, and then released with the breath, along with prayers that his spirit be freed from confusion and pain and allowed to achieve its own true Illumination. Then a paper inscribed simply "Kerry Thornley" was burned while his spirit was chanted free.
Part of his ashes will be scattered in the sea off the coast of Sonoma, as were his father's, and part will be scattered in a Discordian waterfall he called his home in his latter days.
Towards the end of his last visit to Little Five Points, when Kerry was ready to go home, he said he felt "like a tired child home from a very wild circus," alluding to his favorite passage from the Principia, this one penned by his co-author, Malaclypse the Younger, Greg Hill:
"And so it is that we, as men, do not exist until we do; and then it is that we play with our world of existent things, and order and disorder them, and so it shall be that Non-existence shall take us back from Existence, and that nameless Spirituality shall return to Void, like a tired child home from a very wild circus."
A Memorial Service is planned for the Fifth of November, a Saturday night, at 7:30 p.m. Those who are unable to give tribute to Kerry in person might take some time on Saturday the Fifth to bear in mind the legacy left by this mad genius whose ideas have affected so many lives. May Discordia disorder your memorials in ways only Eris could believe.
Among Kerry's last wishes was to go into business making miniature water gardens and tabletop fountains, and a tabletop fountain made for him in memorium will be displayed at the Service.
HAIL ERIS!
Sondra London
The Erisian Elestria, Horrendest Discordian
His web site, http://www.sondralondon.com/new/thornley/thornley.html,
will continue to be maintained, and will soon include the text of his
newest book, Confession to Conspiracy to Assassinate JFK
------------------------------------------------------------------------
Atlanta Journal on Thornley
>By Joel Groover
>STAFF WRITER
>ATLANTA JOURNAL-CONSTITUTION
>12/3/98
>Before Kerry Thornley began calling himself Omar Khayyam Ravenhurst or Ho Chi Zen, the Decatur resident was an aspiring novelist looking for something to write about.
>He met the subject of his first novel in the spring of 1959, talking radical politics and becoming close friends with a fellow Marine named Lee Harvey Oswald.
>"The Idle Warriors" - the story of a disillusioned Marine who defects to the Soviet Union - became the only book about Mr. Oswald written before he was charged with the assassination of President John F. Kennedy.
>The manuscript eventually was published in 1991 after gathering dust as evidence seized by the Warren Commission, the federal panel that investigated the Kennedy assassination.
>Mr. Thornley testified before the Warren Commission and was hauled into court by New Orleans District Attorney Jim Garrison, who accused him of conspiring to kill the president.
>He moved to Atlanta in 1969 and became a fixture in Little Five Points, a merry prankster known for his chaos inspired philosophy and psychedelic conspiracy theories.
>The memorial service for Mr. Thornley, 60, who died of cardiac arrest Nov. 28 at Crawford Long Hospital, will be at 7:30 p.m. Saturday at the Atlanta Shambhala Center. The body was cremated by Cremation Society of the South.
>Co-author of "The Principia Discordia," a spoof of religion written in the 1970s, Mr. Thornley earned international attention as a founding father of "Discordian" philosophy. He skewered any attempt to impose order on a universe where, he believed, chaos ruled.
>Writing for the "Great Speckled Bird" and other alternative publications in Atlanta, he provided articles, short stories and black-humored send-ups of society for nearly 30 years.
>He self published his writings --"Kultcha," "Out of Order," "The Decadent Worker" and others -- and distributed them throughout Little Five Points. Born in Los Angeles, Mr. Thornley met Oswald on a Marine base in California in 1959.
>"His whole ambition in life was to become a writer," said David S. Lifton of Los Angeles, author of "Best Evidence," a Kennedy assassination bestseller. "He joined the Marines in order to get out and see the world and have material to launch his career."
>Mr. Thornley decided to write "The Idle Warriors," a rare pre-assassination glimpse of Oswald, when Oswald defected to Russia. He finished the manuscript in 1962 and was called before the Warren Commission, describing Oswald's apparent fascination with Communism.
>Mr. Lifton and other Warren Commission critics believe Oswald was an American agent posing as a Marxist.
>Mr. Garrison, who tried New Orleans businessman Clay Shaw in 1968 for allegedly plotting with Oswald to kill the president, believed Mr. Thornley was involved in a conspiracy.
>He charged Mr. Thornley with perjury, but dropped the charge after Mr. Shaw was acquitted.
>Over the years, Mr. Thornley's writings and conspiracy theories grew more elaborate but never lacked a sense of humor and a hint of self-mockery. That made it difficult to know if he was being serious or just a "merry prankster," said Ron Bonds of Atlanta, whose IllumiNet Press publishes Mr. Thornley's works. "He was an esoteric genius," he said. "It's hard to make people understand that."
>Diagnosed with an auto-immune disorder, Mr. Thornley had been in the care of his former wife, Cara Thornley of Decatur, for the last few years. Survivors include his son, Kreg Thornley of Atlanta; his Mother, Helen Thornley of Sonoma, Calif; and two brothers, Tom Thornley of Sonoma Calif; and Dick Thornley of Carson City, Nev.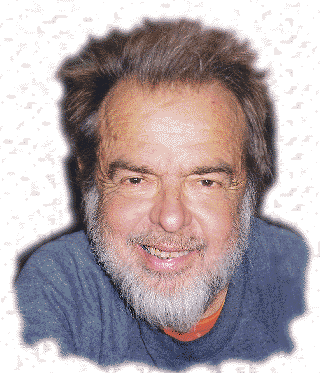 *******
POSTSCRIPT
At one point, Kerry claimed that the Discordian church was not a complicated joke disguised as a new religion nor a new religion disguised as a complicated joke but a front for the CIA assassination bureau...
--mark
***************
From: i.stang@subgenius.com (Rev. Ivan Stang)
Newsgroups: alt.slack,alt.discordia
Subject: Re: Kerry Thornley dead
Date: Fri, 04 Dec 1998
DAMN!!
I guess it's true. At first I thought, "Yeah, sure... Thornley's just
"pulling a Legume"... typical Discordian..." but... no.
Every time a SubGenius dies I feel this EXTRA regret, on account of I
never was able to publish most of the cool stuff that that SubGenius
contributed. This is especially true of Rev. Kerry Thornley, who wrote --
HAND wrote -- TONS of divinely inspired, or not, Dobbsiastic or otherwise
Dobbs-provoked rants, prophecy and poetry. The usual Thornley piece that
was in almost every one of our books or 'zines was a teeny tiny drop in
the bucket. Thornley manuscripts permeate the SubGenius vaults.
I only got to meet Rev. Thornley once, and he seemed very nervous. It
takes one to know one, and I know Thornley was a bundle of nerves, all
right. It was in Atlanta, at a con. He was very friendly, and I tried to
be very friendly, but we never exactly "connected." I got the impression
that he was a very vulnerable person, standing back, trying not to get
hurt. Don't blame him. If I'd've been Manchurian Candidated, I'd probably
be a mite jittery too.
Subsequently, a couple of other times when I was in Atlanta doing
SubGenius shows, younger friends of his delivered his howdies and
apologies for not being able to make it. In one case, it was because he
couldn't get off work from his job as a dishwasher in a restaurant.
BUMMER. BUMMER!!
Kerry once sent us a photo of himself, nude, fucking a chair. Seriously. I
published it -- it's in an old Stark Fist, albeit with the dick blacked
out (with a BIG black bar!). Like "Bob," Kerry had love in his heart for
all things, even chairs.
The SubGenius Tarot Set is Kerry's main uncompleted SubGenius project. He
got about 6 cards into it over the years. Maybe someday another great
Discordian can complete it.
Eris must have set up the scheduling this week. Tomorrow I drive to Austin
to "open" for the Fringeware event with Pope Robert Anton Wilson, who
popularized Discordianism and who is the main reason many of us know
Kerry. I'll do some kind of eulogy. Also in Austin is my recent
collaborator, Steve Jackson of Steve Jackson Games, whose company is
perhaps the closest thing to a Discordian "HQ" (contradiction in terms, of
course)... If only Greg Hill, Bill Barker, and the ghosts of Thornley and
Jimi Hendrix, were there, it'd be a perfect signal to the Greys to cue
UPLIFT SEQUENCE 23. And Princess Wei R. Doe of Cleveland, the Discordian
Emissary of Connie. It's the Conjunction of the Whatever. We'll all
INFLATE!
Well, actually, we all end up on our heads, one way or another... and
we'll all see Kerry on the other side.
If "Bob" or Eris or Connie or somebody remembers to flip the tape to Side Two!
--
Copyright 1998 by Rev. Ivan Stang / 1st Orthodox Stangian
MegaFisTemple Lodge of People's Covenant Church of the
Wrath of Dobbs Yeti, Resurrected / The SubGenius Foundation,Inc.
PO Box 140306 Dallas TX 75214 / Fax 214-320-1561 / PRABOB
http://www.subgenius.com -- SubSITE of Slack
----------------------------------------------------------------------
From: "St. Crossley, Protector of So. Calif." <st.crossley@revolutionist.com>
Newsgroups: alt.slack,alt.discordia
Hail,
hey ain't ded
he told me so in a letter i recived yesterday
oh
and btw i have Greg Hill's mailing adress if you want it
fnord and all that jazz
St. Crossley, Protector of So. Calif.
Curator House of the Kiwi
" Abandon hope now, avoid the Rush"
House of the Kiwi
Http://www.fnord.org/~kiwi
----------------------------------------------------------------------
Original file name: Kerry Thornley R.I.P.
This file was converted with TextToHTML - (c) Logic n.v.