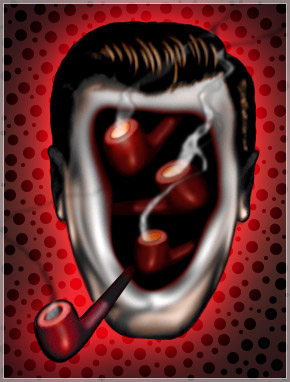 NEW HYPGNOSIS TOOLS!
All artwork in this gallery has been sterriblized for your safety, and is guaranteed INFINITELY STARE-ABLE.
IMPORTANT TECHNICAL NOTIFICATION: In all of our new Art Mines, clicking on each picture takes you directly to the NEXT picture. No skill with a mouse required. Anyone can do it.
For SubGenius Collage Artists Only: Dobbsheads
FILTH-2004 -- YOU MUST BE 21 TO CLICK ON THIS LINK