THE PITTSBURGH SLACK CRUSADE DEVIVAL
"All the boy-goo talk makes me crave my favorite SubGenius..."
-- Sarah Vowell, CHICAGO READER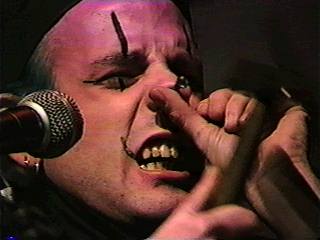 A Pissed-Off Letter Re: The Pittsburgh Devival...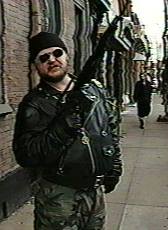 "You ain't leavin' Pittsburgh alive! I have COUSINS in this town! Maybe you'd have your act together a little better if you didn't work for that stupid fuck "Bob" Dobbs!!!"


The Pittsburgh Fire Alarm Street Riot, with David Apocalypse running around in a strait jacket, the crowd screaming in time to the fire alarm, bald headed "crazy fat lady" Sister Mandy shreiking "We're all gonna DIEEE!!!" in a crowded theater, and Legume continuing the preaching through a bullhorn in the snow outside, in a scene exactly reminiscent of the fourth PLANET OF THE APES movie. There were COPS EVERYWHERE the WHOLE TIME, extremely unsure just how to handle this particular TYPE of crowd.

Pittsburgh
>>2/13
>> CMU
>> Sound late
>> IRB Very Late
>>> Fire Alarm
>> Bull Seal redeamed
>> thrown out
>> Great footage
>> Legume Street preaching
>> IRB throws bottle at truck
>> Secret Robotics lab
>> Autonomous Vehicles, HumVs
>> Spider Bot
>> Disney
>> Bible to the moon 125 million
>> Jes, Gwendolyne
>> Gwendolyne switch pills??
>> Conspiracy dupe?
>> Apocolypse mansion
>> Apocolypse girls
>> Joyce -Did she ever speak?
>> Micky- 3 nipples one pierced
>> Chris- Daves sister.. why did he sleep with her?
>> Something about a christian station buying membership?
>> Big Dave , Great Star Wars Tats- Remember to call him and visit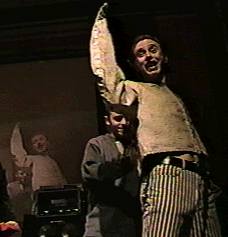 Andrew wiggles the screwdriver around deep within his sinus...
...and afterwards, as in every show, his partner David Apocolypse LICKS IT.


*********************