OTHER MUTANTS: THE SUBGENII



---
Now you will know why WE are BETTER than THE OTHERS.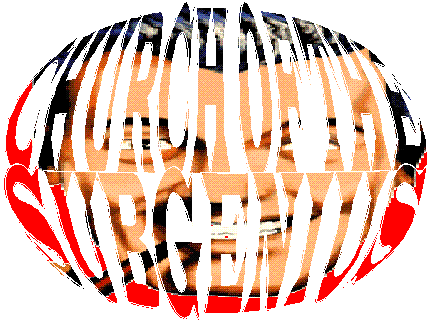 Logo by Rev. Jesus Devilacqua

Also see WEBSITES OF THE GODS!


---
NEW! PAPA JOE MAMA'S Sub-SubSITE!
Confess your sins online! Home Study Rant Tapes, Holy Icons 4 Sale!

SubGenius - Your Best Entertainment Value!

NEW! *FREE!* PHINEAS NARCO EMAIL TAPE CATALOG AVAILABLE***

ObE/KoF --ANTI-MUZIK DOKTORS/DJs/MUTANTS UNITE!

Tapes from 'Bob's' Slacktime Funhouse radio show in Atlanta!!

ATTN! MESSAGE FROM JANOR!!

VISION TEMPLE -- TARZANA CALIFORNIA

ZOOGZ RIFT NEEDS BIG MONEY!!!

RUDY SCHWARTZ PROJECT!!!

INDIAN ROPE BURN

DAD'S NEW SLACKS tapes!

Doktor K'taden Legume, preacher for hire

Asylum for Shut-Ins

FOOLS' PRESS ONLINE

Buy My Rants! -- MONTYKINS TAPES

Call to Skeptics and Superior Mutants

D.Kossy's KOOKS Out-Takes

The Moderate Traditionalist Vanguard

Grand Clavister's Devices for Sale

I've Freed the Holy Land

Infophobia

LSD 'ZINE! LAST CHANCE TO TELL YOUR TRIP!

Mailing List for Ex-Cult Members

NENSLO -- THE BAD NEWS

RA Wilson interview in Fortean Times #79

ROMP AND FROLIC IN THE APOCALYPSE AND THE FLYING LEMUR ON THE WEB

SECULAR ATAVISM

Slack in Western Australia

Bad Art CD-ROM call 4 entries


---
This file was delayed by Stang-to-HTML 1.9 with text editing by Rev. Michael "DAD" Townsend using DADSNEWSLACKS V.14:24b.

Back to the Hall of Goods scratch-n-sniff labels!